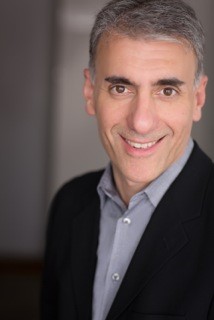 Gary Barkin
Founder/Partner
Gary Barkin is the founder of the Barkin Law Group, where he structures, negotiates and documents sophisticated television, motion picture and new media deals on behalf of producers, writers, directors, actors and production companies. A former business & legal affairs executive at the William Morris Agency and Columbia Pictures, Gary provides clients in virtually all entertainment genres with invaluable insight and perspectives from all sides of the negotiating table.
Having previously worked as a film producer himself, Gary is an expert in the legal needs of producers and production companies working inside and outside the studio system. From working with financiers to negotiating development and talent deals to securing distribution, Gary is well versed in all phases of production and the legal and business challenges they each present.
Gary also possesses unmatched expertise in the reality television arena, having represented creators and/or high-level producers and show-runners of such TV series as "American Idol," "Extreme Makeover," "Are You Smarter Than a 5th Grader?," "Kitchen Nightmares" and many other unscripted programs. He also represents several hosts and experts - ranging from interior designers to matchmakers to psychotherapists - who regularly appear on reality and talk shows. Gary has been a trailblazer in addressing the myriad legal issues inherent in the creation and production of game shows, hidden camera series and other forms of reality programming. Gary also represents clients in the structuring and negotiating of commercial, celebrity endorsement and infomercial agreements.
Gary began his career as a broadcast producer for an east coast advertising agency and later worked as a film producer for Sidekick Entertainment, an independent production company he co-founded. Gary is a graduate of Harvard College and Harvard Law School and completed additional graduate work as a Rotary Scholar at the University of Queensland in Australia. Gary has also served as a guest lecturer and speaker at Harvard and an adjunct professor at USC Law School, where he has taught Advanced Motion Picture Law. He is a recipient of the Peabody Award for his film "Things Behind the Sun," as well as the Hatch Award for creative excellence in advertising.
Illustrative Professional Experience
Structured and negotiated agreements for series regulars appearing in "The Real Housewives of Atlanta."
Structured and negotiated life story rights agreements for the blockbuster motion picture franchise "The Conjuring."
Negotiated and drafted above-the-line deals for the animated motion pictures "Coraline," "Boxtrolls" & "ParaNorman" including rights, writing, and voice actor agreements.
Structured and negotiated multi-year overall deals with Fremantle North America for the co-executive producers/show-runners of "American Idol."
Reviewed and negotiated on-camera, voice-over, infomercial and endorsement agreements for a talent management firm representing celebrities in the commercial advertising arena.
Reviewed and negotiated domestic and international motion picture distribution agreements for producer clients with such companies as Sony, Warner Brothers and Lions Gate.