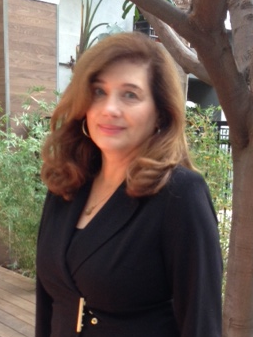 Tanya Shifman
Attorney
Attorney Tanya Shifman handles a broad range of transactions in the entertainment industry. Prior to joining Barkin Law Group, she was Vice President, Business Affairs at Jaffe/Braunstein Films, a major producer of television movies. At Jaffe/Braunstein Tanya was responsible for overseeing the company's business and legal matters, including resolution of complex guild and chain-of-title issues and the negotiation of talent, rights, license and distribution agreements. Tanya also supervised delivery of the company's films to networks and distributors and handled marketing and advertising matters. Prior to Jaffe/Braunstein Tanya held in-house legal positions at the Gersh Agency, Disney Home Video and Spelling Entertainment. Tanya began her career as an in-house producer at Gorky Studios in Moscow prior to moving to the United States. She was instrumental in producing such critically and commercially successful films as "War Was Tomorrow" and "Kings of Crime." Tanya's unusually broad range of experience in production, distribution and talent representation gives her a strategic advantage in negotiations as well as deal-making familiarity in many areas of the entertainment industry, both in the U.S. and abroad.
Tanya is fluent in Russian and is an active member of Women in Film and the Beverly Hills Bar Association.
Illustrative Professional Experience
Production counsel for "The Sea of Trees" directed by Gus Van Saint and starring Matthew McConaughey and Naomi Watts.
Consultant to Bleecker Street Media, a New York-based distribution company, in connection with advertising and marketing campaigns for their upcoming titles, including "Pawn Sacrifice" starring Tobey Maquire and Liev Schriber and "Trumbo" starring Bryan Cranston, Helen Mirren and Diane Lane.
Draft and negotiate development agreements for FilmNation, AI Films Development, Symbolic Exchange and other film production companies.
Supervision of business affairs for the production of Lifetime's "The Client List" starring Jennifer Love Hewitt.
Representation of Blen Music Publishing and its extensive catalog of Elvis Presley songs in a number of legal matters.